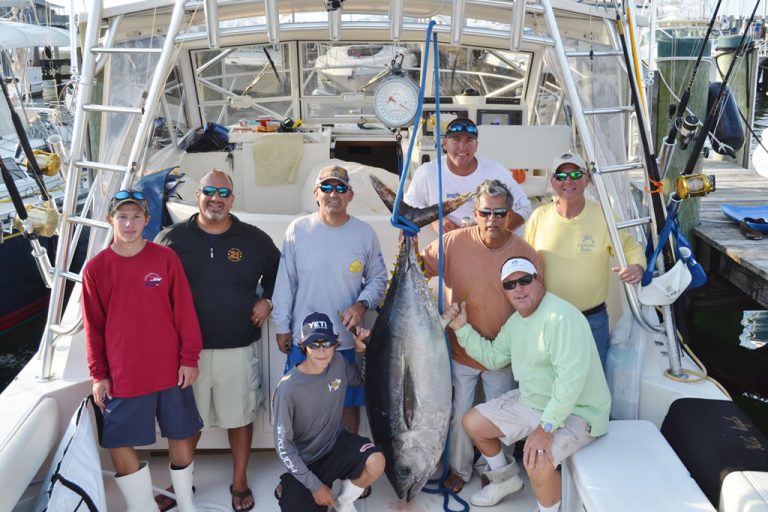 17th Annual #BigGameBattle Fishing Tournament
It is our 17th year anniversary!
Polar Design Build is happy to be a part of a 17 year tradition. What started with 3 boats is now over 50 boats and counting. We especially want to thank our participants and sponsors who really make this event happen. As this Invitational Fishing Tournament grows from year to year, so does the list of charitable organizations that the Big Game Battle supports.
This summertime event is an offshore sport fishing tournament held on the history rich Island of Nantucket. Participants fish East or South of the Island for a wide variety of game fish from Bluefin, Yellowfin, Albacore, Mahi Mahi, Blue Marlin, White Marlin, Big Eye and much more. The Nantucket Boat Basin is centrally located to fish these waters. The hospitality of the Dock Master and Professional Crews has been most accommodating since the inception of this event in 2002. The Island also boasts an active night life which makes for a nice wrap-up after a couple days of hard gaming.

Event Schedule
Check out this jam packed schedule of fishing and competition for this year's event.
THU AUG 09 at 6:00 PM | Captain's meeting at the John Jay Wharf Cottage where all participants will receive the tournament rules.
FRI AUG 10 at 5:00 AM | Lines In
FRI AUG 10 at 4:00 PM | Lines Out
SAT AUG 11 at 5:00 AM | Lines In
SAT AUG 11 at 3:00 PM | Lines Out
SAT AUG 11 at 7:30 PM | Awards Ceremony at Dreamland located at 17 South Water Street, Nantucket

Charities Supported
The Dana-Farber Cancer Research Institute and The Jimmy Fund to support Leukemia Research and Patient Care, Juvenile Diabetes, National Multiple Sclerosis Society, The Boys and Girls Club of Dorchester, The Nantucket S.T.A.R. Program, ALS, Camp Harbor View, The Hole in the Wall Gang Camp, and The International Rett Syndrome Foundation.
This year we will be supporting Home Base, a Red Sox Foundation and Massachusetts General Hospital Program, dedicated to healing the invisible Wounds for Veterans, Service Members and their Families through world-class clinical care, wellness, education and research. We are currently at $93,925 of our $200,000 goal.