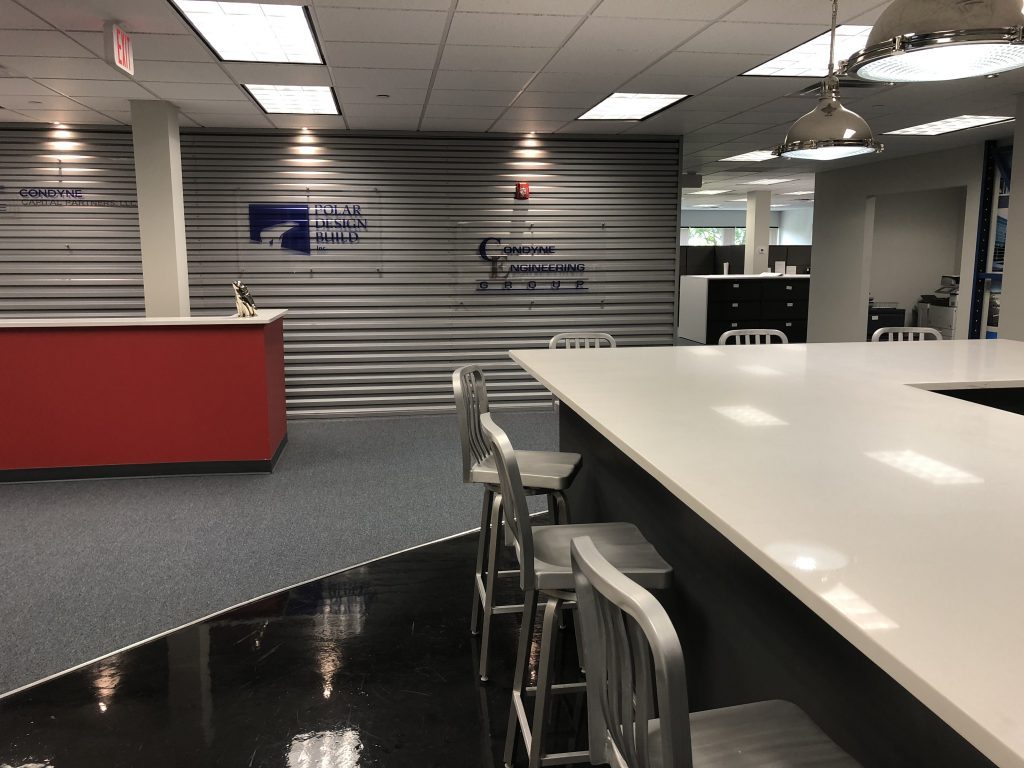 Planning A Good Office Design Layout
At Polar Design Build, we PRIDE ourselves on collaborative design.
We ensure that clients are at the center of each decision with the Design Build Method. We realize this will foster collaboration and enables our clients to be active participants throughout the design and preconstruction phases of their project. The ongoing interaction between the design builder and our client ensures that there is a shared vision; therefore, goals and expectations are aligned from the start.
Why thoughtful design matters.
Your customers will be coming into your office to attend meetings with you. It is important to establish a good first impression with thoughtful office design. Impress and build confidence with your current and potential clients by inviting them into a well planned environment. An unplanned and poorly designed office will put in the minds of your customers concerning your abilities.
According to studies done on workplace and productivity, the most significant factor in determining an employee's ability to focus is their physical environment. In fact, it's been said that a well-designed office can increase your productivity about 20%.[/vc_column][/vc_row]
What's included with Good Office Design?
Workspace Productivity: Whether you are building for millennials, GenXers, introverts, extroverts, soloists or collaborators, a work-space that includes areas for every type of worker will help maximize productivity. The ideal office, should incorporate areas where people can work by themselves and be free of distraction, open areas for collaboration, and conference rooms for meetings that require privacy.
Trending Office Furniture: invest in sit-to-stand desks, rather than just standing desks, when furnishing an office. A sit-to-stand desk can be easily adjusted by users. The bouncing ball office chair is also a great addition to a productive work environment. But for short bouts of time. They are not recommended for all-day solution. Ergonomic office chairs are the way to go for long term.
Lighting: A brighter office means a brighter future for your business success. Dimly lit office spaces tend to cause fatigue, eyestrain, headaches, and in worse cases, depression.
Scents: Consider some aromatherapy to keep productivity high while creating a relaxing and inviting environment for your clients. Here are some scents to stay focused:

Pine – Increases alertness
Cinnamon – Improves focus
Lavender – Helps to relax you during a stressful work day
Peppermint – Lifts your mood
Citrus (any) – Wakes you up  and lifts your spirits

Air and Heat Qualities: keep the air circulating, but relax on the air conditioning. Studies have shown that people actually drop in productivity levels when they are cold. So, keep the thermostat around 68 and bring in some plants. Plants are great at filtering the air and providing clean, purified oxygen.
These are some of the most basic considerations when creating office design. To LEARN MORE about good office and or building design CALL 781.552.4203 today for your next construction build-out effort.