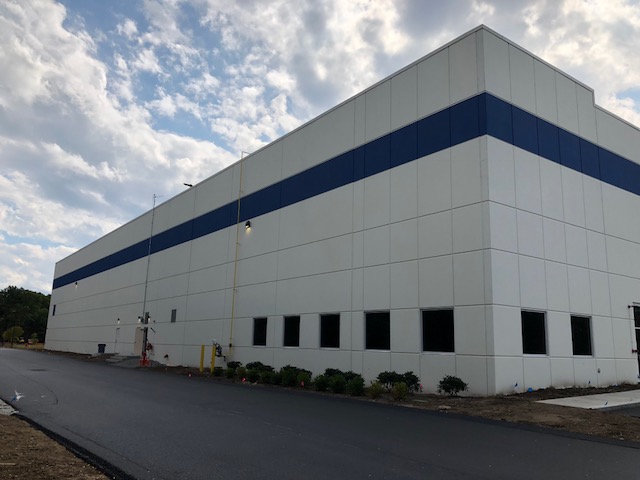 Polar Design Build Completes Construction of New Spears Manufacturing Facility, Norton MA
Polar Design Build is in the final phases of the construction of a 112,500 square-foot (s.f.) distribution center for Spears Manufacturing.The project was constructed on a 13.8-acre parcel in Norton, Massachuestts.
Site work for the distribution center commenced November 1st 2017 with tree and brush clearing. Today stands a completed facility constructed with insulated tilt-up concrete panels and conventional structured steel. The interior features a 7-inch concrete floor with 30 ft ceiling height. The warehouse boats 9 overhead doors with future punch-outs and a 14′ x 16′ drive-in overhead door with a ramp.
The building is also equipped with a 6-foot wide concrete Dolly pad. The distribution center has been racked with 80% narrow aisles and T-5 LED lighting. A state of the art ESFR sprinkler system and diesel fire pump were also included.
Administrative and support offices, a break room, and a conference room have been integrated, as well as a 10,000 df concrete outside storage area.
Spears Manufacturing is a national distributor of plumbing products. The organization specializes in thermoplastic pipe fittings, industrial valves, and piping system components. It has offices and distribution centers located across the United States. The current project is a relocation of its Northeast operations. The new distribution center is located adjacent from the Norton Commerce Center off Exit 9 on Route 495 and near Route 24.