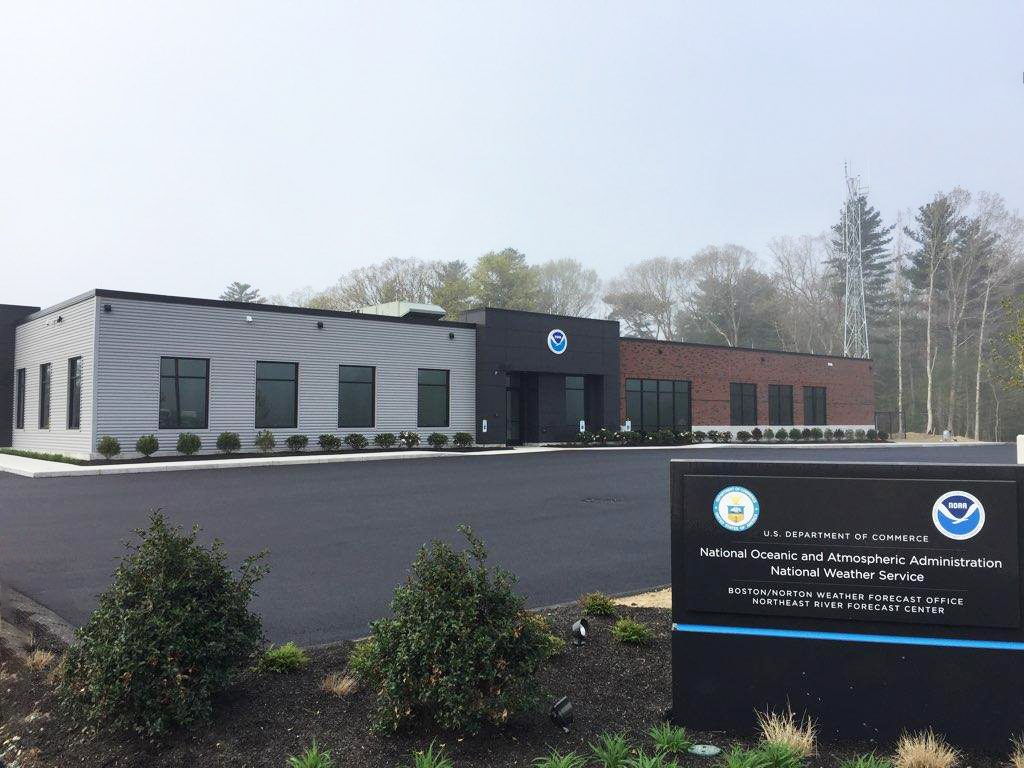 Polar Design Build Completes 12,000 sf NOAA Headquarters in Norton, MA
Polar Design Build announced that it has completed build-to-suit construction on the 12,000 S.F. office and control center for the National Oceanic and Atmospheric Administration (NOAA) in Norton, Massachusetts on behalf of owner Condyne Capital Partners. NOAA is a scientific organization within the United States Department of Commerce that focuses on the condition of the oceans and the atmosphere. It is a leader in applied scientific research and a supplier of environmental information products. The project team included architect Maugel Architects, Inc., civil engineer Condyne Engineering Group and MEP/FP engineer BLW Engineers. The new building will be home to NOAA agencies, the River Forecast Center (RFC) and the Weather Forecast Center (WFC). The specialized facility has a crucial role in issuing weather and river forecasts, advisories, watches, and warnings around the clock. The firm carried out construction services under strict government requirements and a Federal GSA Contract.
The exterior of the building was constructed with brick veneer, horizontal metal panels, and anodized tinted windows. The entrance is highlighted with ACM elements. It features on-site telecommunications towers and the sole NEXRAD radar dome in Massachusetts for weather analysis. The building was designed to allow for future solar panels. The interior includes perimeter offices, a conference room, a training room, and a break room with accented walls and high-end finishes. Polar built a designated area for the main data interchange with required Leibert cooling units and UPS backup. The operational center was built with a specialized raised floor to accommodate cables to all data communications. There are also high-tech surveillance cameras on both the interior and exterior of the building. The new headquarters has additional features that include a water purification system, humidification system, and lightening protection. It features redundant rooftop HVAC units with interior VAV controls, and it is equipped with a gas generator that services the entire building. The building is also fully operational regardless of inclement weather conditions.
The NOAA River Forecast Center and Weather Forecast Center is located within the Norton Commerce Center on a 5.43-acre parcel. It is located off Route 495 near Route 95 and Route 24.