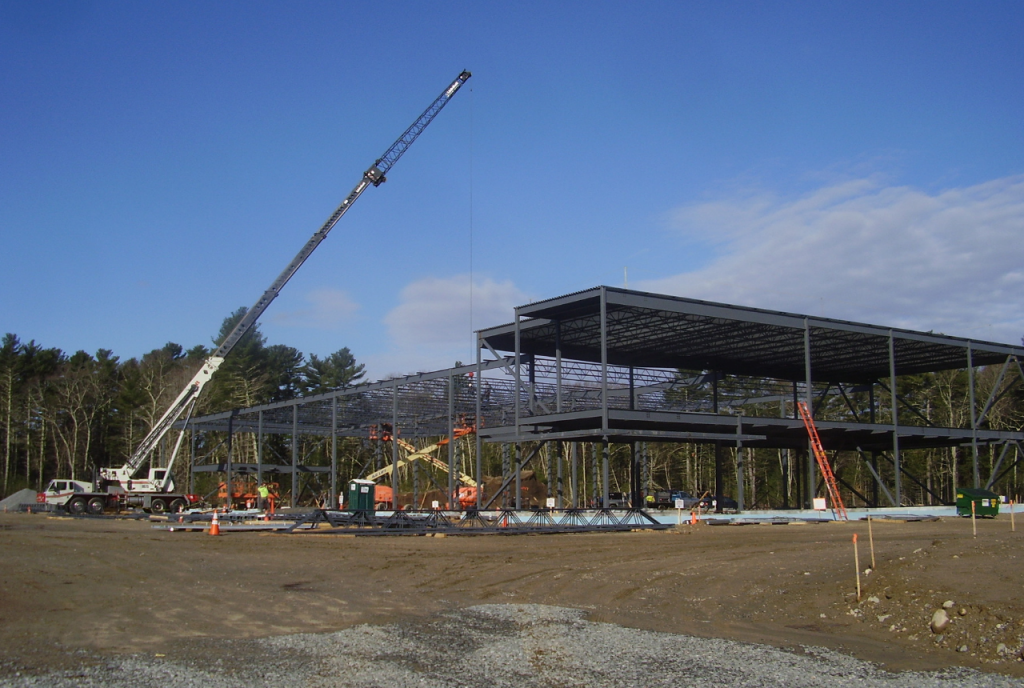 Commercial Construction Explained
What is Commercial Construction Anyway?
Commercial construction is the business of building, selling and/or leasing space in the private sector. Properties that typically fall under this category are manufacturing, distribution, storage, office buildings, and retail shopping centers. Commercial construction projects can vary in size and scope. Typically, commercial builders contract with a company or organization to build the facility. They may also construct a facility on speculation that it can be leased or sold at a later time.
Small Scale Commercial Construction Projects
Smaller scale projects include the acquisition and reposition of a building. For example, they may perform interior design updates that involve taking an outdated space and giving it a fresh look. Other light commercial construction can consist of fresh paint, new floors, and updated technology for heating, communication, and fire safety systems.
Mid Size Commercial Construction Projects
Mid-size projects consist of working with businesses looking to restructure, expand, or redesign their building. Commercial construction in the form of a commercial renovation is a widely used cost-effective approach.
Large Scale Commercial Construction Projects
Larger scale projects are typically a true ground-up construction. Ground-up construction occurs when there is no existing structure to work with. Trees need to be removed. Wetlands need to be preserved. Comprehensive civil engineering strategies are put into place. Basically, a high level of expertise is needed to complete ground-up construction. The details involved in facilitating schedules, budget, labor, and any local building codes and ordinances all come into play.
Commercial Construction using Thoughtful Design and Collaboration
In today's commercial construction environment, many builders now specialize in a single commercial market. Some specialize in high-rise buildings, multi-level warehousing, and tilt-up construction.   Others place their focus of expertise in providing heavy infrastructure facilities like water treatment plants or dams. A certain amount of competitive advantage accrues to those who have significant experience in the type of commercial construction they are bidding on.
Through our partnership with Condyne Capital Partners and Condyne Engineering, Polar Design Build has the edge on offering specialization in high-bay, multi-temperature, fulfillment and manufacturing facilities utilizing tilt-up construction methodologies. We are your one stop solution for your construction and development needs. CALL 781.552.5203 today to learn more about our commitment to achieving thoughtful design through collaboration with our clients and various partners.