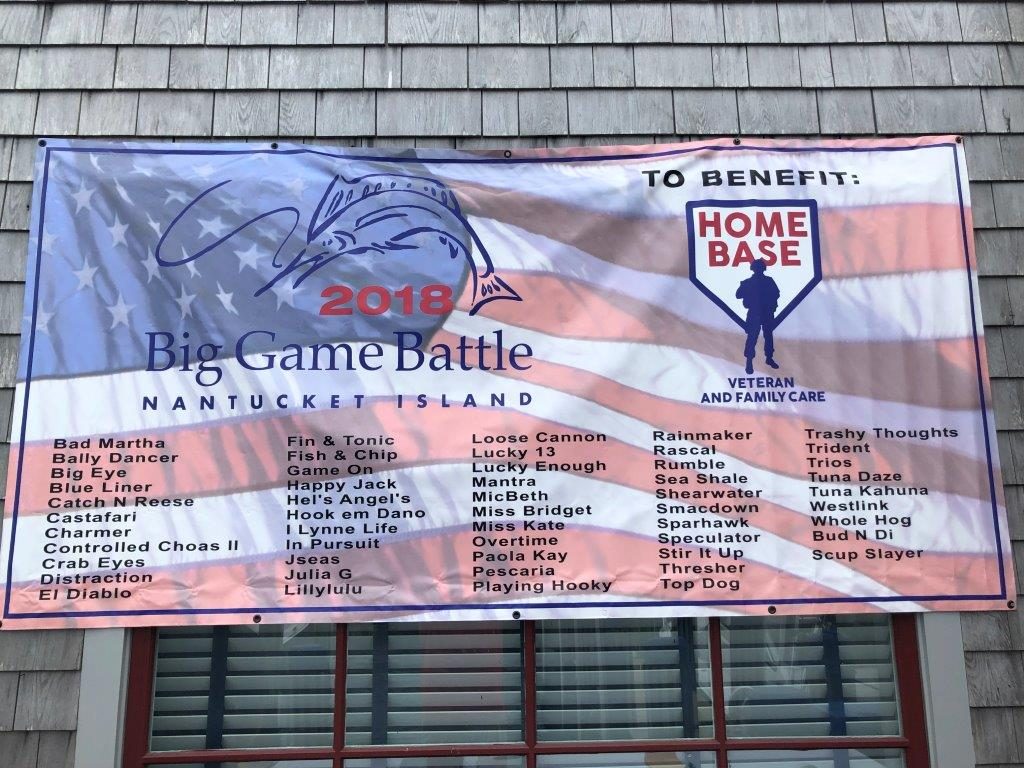 Polar Design Build Supports Home Base for Veterans
Polar Design Supports Home Base
The Big Game Battle is an invitational fishing tournament that is held annually on Nantucket Island. This tradition has been ongoing since 2001. To date, the Big Game Battle has raised just under one million dollars for various charitable since 2010. Polar Design Group has chosen to raise funds for Home Base at this year's event. Home Base is a Red Sox Foundation and Massachusetts General Hospital Program. It's mission is "to heal the invisible wounds for Veterans, Service Members, and their Families through world-class clinical care, wellness, education and research."
Since 2009, Home Base has successfully treated thousands of service members, across the United States.
Treatments are performed at no cost, to the veterans or their family members. This fall 2018, Home Base will be expanding their services and outreach efforts. They will cross a bridge into the Charlestown, MA Navy Yard to establish their new headquarter offices.
On the weekend of August 9th – 11th , the Big Game Battle was held out of the Nantucket Basin off Nantucket Island.
The fishing tournament had 52 registered boats this season. More than 400 were in attendance and $165,000 was raised. Fishermen and women arrived from ports of call throughout the Northeast region. It was a weekend of creating lifelong memories and forging new friendships. All in the spirit of lighthearted competition for a good cause.
Polar Design Build is an affiliate of Condyne Capital Partners. Condyne is a vertically integrated real estate operating firm with a focus on acquisition and development of industrial, office and residential properties. Following in the entrepreneurial footsteps of their father, Jeff and Don have formed additional entities under the Condyne brand. Don and Jeff provide services; including consultation, design, engineering, construction and property management. Polar Design Build possesses a rich history that started with passion, hard work, and an ambitious spirit that was passed down through generations.
For more information on the 2018 Big Game Battle and Home Base – visit www.BigGameBattle.com.