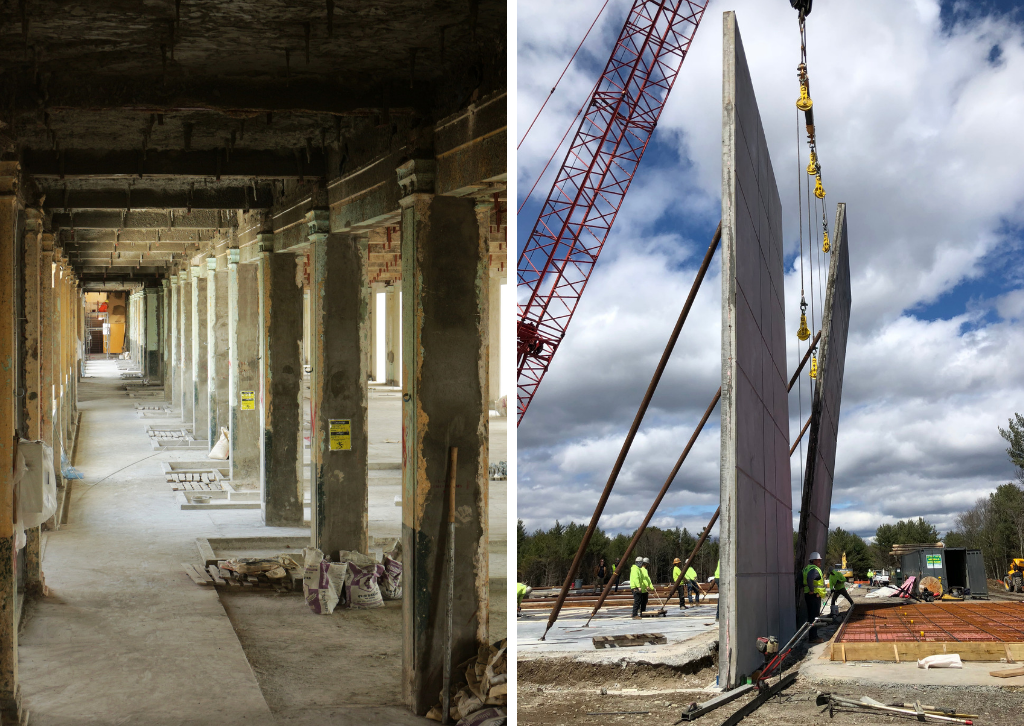 Pros and Cons of Renovation and Ground Up Construction
Expanding Your Business Operations?
Congratulations. You have opened your business, it has been operating for a few years now, and you are ready to expand. Having an expanding business is a great problem to have. This also means you have to make certain decisions for your company that could make or break its success. Should you expand your business into an existing structure and renovate? Or should you construct an entirely new building designed for your specific business needs?
Whether you are repurposing an existing property or completely building out from the ground up, here are some useful gems to assist you with what to expect and plan for.
Renovation Projects
In terms of budget, typically a renovation costs less money than a ground-up construction. Whereas a lot of the structural work is already complete, renovation projects tend to be more cost-effective. Building permits are usually more easily granted to renovation projects as opposed to ground-up construction projects. Additionally, renovating an existing building in a more desirable location can outweigh the benefits of searching for the land necessary for a new construction project.
There are instances where a renovation can be more costly than a ground-up construction. Older buildings are unpredictable and you never know what obstacles you may run into. New building codes may require you to update a lot of existing components to bring them up to current code. This can quickly add unforeseen costs to your project's bottom line. Renovating an existing building may also limit your company's ability to grow in the future, as you are restricted to the current physical boundaries of the existing building. Another downside to renovation projects is that you're not given as much flexibility in the renovation of your building.
Ground Up Construction
Commercial building construction usually costs more than renovation. It can be more difficult and take longer to obtain the necessary permitting and zoning requirements.
Some Considerations with a Ground Up Construction:
Site planning and zoning.
Site engineering permitting to address stormwater management, erosion control issues, etc
Multiple subcontractors.
Utility requirements.
Local/municipal requirements.
Building Inspections.
Depending on the local real estate market and the existing buildings available, ground-up construction can sometimes be a less expensive alternative to repurposing a building. Another cost benefit with commercial construction is that you can build in phases. As your business grows, so can your building.
The biggest advantage of ground-up construction is unlimited flexibility.  As you examine the needs of your company and weigh some of the pros and cons featured here, please feel free to contact Polar Design Group today. At Polar Design Group, we foster collaboration and engage our clients as active participants from concept to completion. This interaction ensures there is a shared vision so that construction project goals and expectations are aligned and understood from the start.